Traveling with a medical companion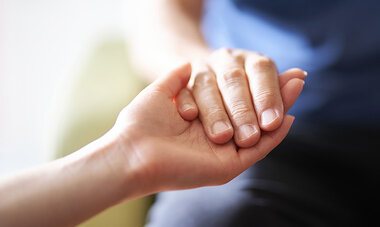 Find comprehensive information about travel arrangements for individuals who may require a companion due to their personal circumstances preventing them from meeting all safety requirements.
Here are the details regarding Air Tahiti Nui's policy on requiring a companion for passengers who are unable to meet all the necessary safety requirements due to their personal circumstances:
Passengers with an intellectual disability that prevents them from understanding and following safety instructions may be required to have a companion.
Passengers with significant hearing and visual impairments that prevent them from communicating with the crew may also require a companion.
Passengers with disabilities that prevent them from performing basic actions such as fastening and unfastening their seatbelt, using an oxygen mask, eating meals, using the restroom without assistance, communicating with the crew, or contributing to their own evacuation in case of an emergency may also need a companion.
Companions must meet the following conditions:
Be at least 18 years of age.
Not be responsible for assisting multiple passengers with reduced mobility at the same time or caring for a child under 5 years of age.
Passengers who are visually or hearing impaired cannot be designated as companions.
Companions must be capable of evacuating the passenger with reduced mobility and must occupy the adjacent seat to the person with a disability.
The role of the companion is:
To attend to the physiological needs of the passenger with a disability.
To ensure that all safety requirements are followed during the flight.
To assist in evacuating the passenger with a disability in case of an emergency.