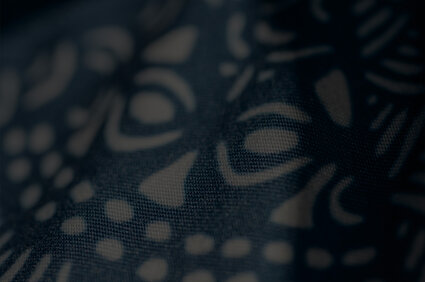 Air Tahiti Nui launches its new website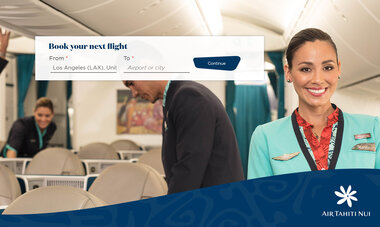 This Monday, 24 July 2023, Air Tahiti Nui is proud to unveil its new website. Particular attention has been given to the site's aesthetics, making the browsing experience as immersive as possible. New features are also available to give you every assistance in preparing for your trip and for managing it throughout your holiday.
The new www.airtahitinui.com interface is evolving with the aim of being your first source of inspiration for a trip to French Polynesia. Beyond the aesthetics, its goal is to make preparing for your holiday even more straightforward by providing access to the best rates and travel offers.
"Improving the user experience was at the forefront of our thinking. Navigation is more fluid and intuitive," explains Torea Colas, Marketing and Communications Director of Air Tahiti Nui. "The organization of content allows users faster access to the information they are most often looking for".
On the functional side, the new flight search engine allows users to quickly find the best offers available by using an expanded calendar. Prices are updated in real time, and for better comparison, searches are extended to 360 days of the year. This feature makes it possible to target the best rates and be conscious of seasonal peaks.
Members of our Club Tiare loyalty program are also being taken care of with a completely redesigned area just for them. The accumulation of miles is now easier, and a new online store dedicated to members allows them to buy services with miles, book Club Tiare events, or access a multitude of exclusive partner services.
The thematic organization of content allows travelers to quickly find useful information to prepare for their trip. This applies both for Polynesian residents looking to reach their favorite international destination, and to foreign travelers with a desire to discover the Islands of Tahiti. The project team has relied on rich and varied content to ensure the desire to travel is communicated. The guides are detailed and offer a great diversity of content. The thematic articles are all brand new and the photo selection has been completely revised.
The General Management of Air Tahiti Nui points out that "this new website is totally inspired by the spirit of our islands and offers a truly immersive exploration of the beauty of our landscapes. A trip to French Polynesia must be unforgettable, from the first image that feeds the dream of a visit, to the last smile of our crew on the return flight aboard our Tahitian Dreamliners."
To discover all these new features and start preparing for your next trip, visit our www.airtahitinui.com website now.