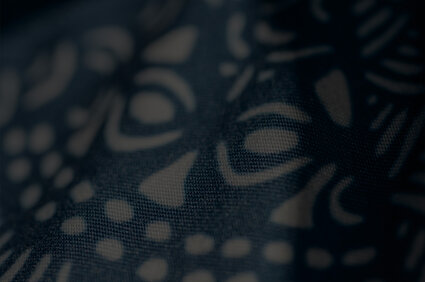 APEX 2024 Awards: Air Tahiti Nui rated a 2024 Five Star Major Airline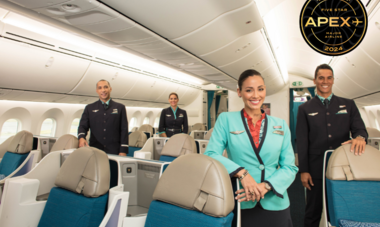 September 21st, 2023
Air Tahiti Nui has been named "FIVE STAR MAJOR AIRLINE" for the 6th consecutive year during the APEX Awards. This 2024 ranking, established by The Airline Passenger Experience Association (APEX), was announced at the APEX/IFSA Awards ceremony on Wednesday, September 20, 2023.

Formerly known as APEX Official Airline Ratings™, the APEX Five Star and Four Star Airline Awards are among the most respected in the airline industry, and a trusted quality label for travelers.
This year, participating passengers reviewed nearly one million flights, based on their own travel experience as well as on the services and facilities offered by almost 600 airlines. This anonymous data was collected on the TripIt® from Concur® travel-organizing app, prior to being analyzed and certified by APEX in collaboration with Porsche Consulting. These valued reviews were used to establish the 2024 edition of the prestigious APEX ranking.
The APEX/IFSA Awards ceremony honoring those recognized took place on Wednesday, September 20. The ceremony was part of the three day APEX Global EXPO which brought together leading representatives of the aviation industry in Long Beach, California.
At the ceremony, Air Tahiti Nui had the pleasure of being awarded Five Star Major Airline 2024. This distinction reinforces Air Tahiti Nui as the main carrier for French Polynesia, as well as its status among major international airlines.
"Air Tahiti Nui is honored to be recognized as a Five Star Major Airline for the sixth consecutive year," said Michel MONVOISIN, CEO at Air Tahiti Nui. "This award illustrates the airline's continued commitment to creating an authentic, one-of-a-kind experience for our passengers, received once again with great gratitude by the Air Tahiti Nui team."
The Polynesian airline now offers six destinations - Papeete, Los Angeles, Seattle, Paris, Auckland, and Tokyo - providing a strong presence throughout the Pacific region and as far as Europe. Each flight is an opportunity to share the spirit of the Polynesian islands, and to introduce this wonderful culture to the world. All Air Tahiti Nui teams and partners are proud to contribute every day to a unique travel experience.