Sports equipment and other special baggage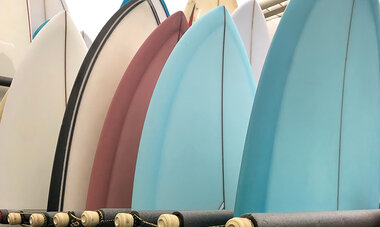 Sports equipment
Air Tahiti Nui is pleased to grant you free carriage in the hold of one of the following sports equipment, with a maximum weight of 23 kg, in addition to your standard bag allowance.
Free carriage in addition to your standard bag allowance
Text
One or more surfboards carried in a single surf bag
Text
Bodyboard, Kneeboard, Longboard, Kitesurf, Wakeboard, Hydrofoil + board, Snowboard
Text
Paddleboard or inflatable paddleboard
Text
Ski equipment (water or snow)
Please note the general requirements for the free carriage of the sports equipment listed above:
All sports equipment must be transported in an appropriate container and a liability waiver must be signed at the time of check-in.
The weight (32kg) and height (250cm) limits include the container.
The additional baggage allowance is subject to the space available in the hold.
You have an Air Tahiti Nui ticket number (244-) and a flight operated by Air Tahiti Nui.
Sports equipment weighing more than 32kg or longer than 250cm will have to be transported by our cargo department. Please contact our cargo department.
For flights operated by partner airlines, rules may differ.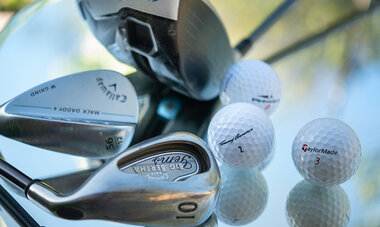 Free carriage included in your baggage allowance 
In addition to the specific sporting equipment listed above, you may check other types of equipment that will be subject to baggage acceptance rules. For example, if a piece of sports equipment is included in your baggage allowance, you may check it free of charge.
If your equipment is not included in your free baggage allowance and does not meet the number, size or weight requirements, you will be charged excess bag fees and excess weight or size fees.
To be accepted in the hold, bicycles must be properly packed in a specific container for bicycles (hard case or cover). Besides, please make sure to :
Remove or attach the bicycle's handlebars to the side (parallel to the frame),
Remove or fold the bicycle pedals,
Remove the front wheel and attach it to the frame (deflating the tires is not necessary),
Place all the dismantled accessories (pedals, bottle cage, ...) in a bag, and the latter in the hard case,
Seal and label your hard case with your first and last name, phone number and e-mail address,
Check that your hard case or bike bag is completely closed (no item should be sticking out).
Please contact Air Tahiti Nui if you wish to carry firearms and ammunition for sporting or hunting purposes in your checked bags. It is your responsibility to ensure that all necessary permits and licenses are in order prior to departure.
Besides,
You will need to send a request to transport weapons or ammunition to the Air Tahiti Nui security department: suretetn@airtahitinui.pf containing the following information : 

Your identity
The type of weapon carried
The authorizations of the High Commission
The date of the flight

The firearm must be unloaded and locked in a rigid container. A duly qualified person must certify that the weapon is unloaded. Either an authority representative (PAF, GTA, CBP...) ensures this at the time of passenger check-in, or the passenger who owns the weapon certifies that the weapon is unloaded using the SUR-F20 form at the check-in counter. Once filled out, the check-in agent will take the form. The form will be retained by the departure station,
The firearm and ammunition must be carried in a separate bag from any other personal items.
Ammunition (Class 1.4S/ UN0012 or UN0014 only) must be packed in a single container (cardboard, wooden or metal box) weighing 5kg or 11 lbs (including container) per passenger.
Cartridges must remain in their original packaging, and any empty space must be filled with cushioning material to prevent slippage during flight.
NOTE: There is no internationally agreed definition of sporting and hunting weapons. Generally speaking, it can be any weapon that is not a weapon of war. Sporting weapons include hunting knives, bows and other similar items. An antique weapon, which at one time may have been a weapon of war, such as a musket, may now be considered a sporting weapon. A firearm is any pistol, rifle or gun that fires a projectile.
The following firearms are generally considered to be sporting weapons:
Those designed for shooting game, hunting birds and other animals,
Those used for target shooting, clay pigeon shooting and competition shooting, provided they are not of military standard, and
Compressed air guns, dart guns, starter pistols, etc.
The public service website details the different categories of weapons:
If you wish to transport a firearm, you can download and complete the form by clicking here.
Air Tahiti Nui accepts music instruments if they are properly packed in their hard case or protective cover.
Depending on its size and weight, your musical instrument may be carried as checked bag, carry-on bag, or carry-on bag with a seat.
Checked bag :  
Checked musical instruments are part of your checked bag allowance. If you exceed the standard checked bag allowance, the usual excess baggage fees will apply.
Carry-on bag : 
If you are traveling with an acoustic guitar or ukulele, you may take it with you in the cabin under the following conditions:
Included in your carry-on baggage allowance
Not exceeding 115 cm in length
Electric guitars are not allowed in the cabin.
Carry-on bag occupying a seat :
If you are traveling with a music instrument that requires special attention while in transit, you may purchase an additional seat for your instrument provided it does not exceed the limits described below:
Maximum height: 110 cm
Maximum width:

51 cm in Poerava Business class
45 cm in Moana Premium and Moana Economy classes

Maximum waist size with belt extension: 160 cm in Moana Premium and Moana Economy.
We invite you to contact our reservation department for more information and to make a booking.